Ratcheting Cargo Bar Heavy Duty with Spring End
RATCHETING CARGO BAR® 
Item Number: Y-713-S
Size: 81 inch~105 inch
* Yeu Yueh Patented Cargo Bar Can be Quickly and Securely Installed to Restrain Loads at any Point in Trucks and Trailers.
* Our Patented Ratchet Design Permits The Cargo Bar to be Secured Into Position Before the Handle is Locked.
* Our Locking Mechanism Prevents From Cargo Shift While Driving.Easy to Release.
* Ratchet Device and Steel Tubing Fit Conventional Aluminum Tubing andRubber Foot Pads.
* Molded Foot Pads Firmly to Trailer Walls Yet Won't scuff.
* Do Not Overtighten as You May Damage Truck Walls.
* Adjust From 81" to 105" (2060mm to 2670mm).
* Also From 73" to 97" (1860mm to 2470mm).
*Various Sizes are Available.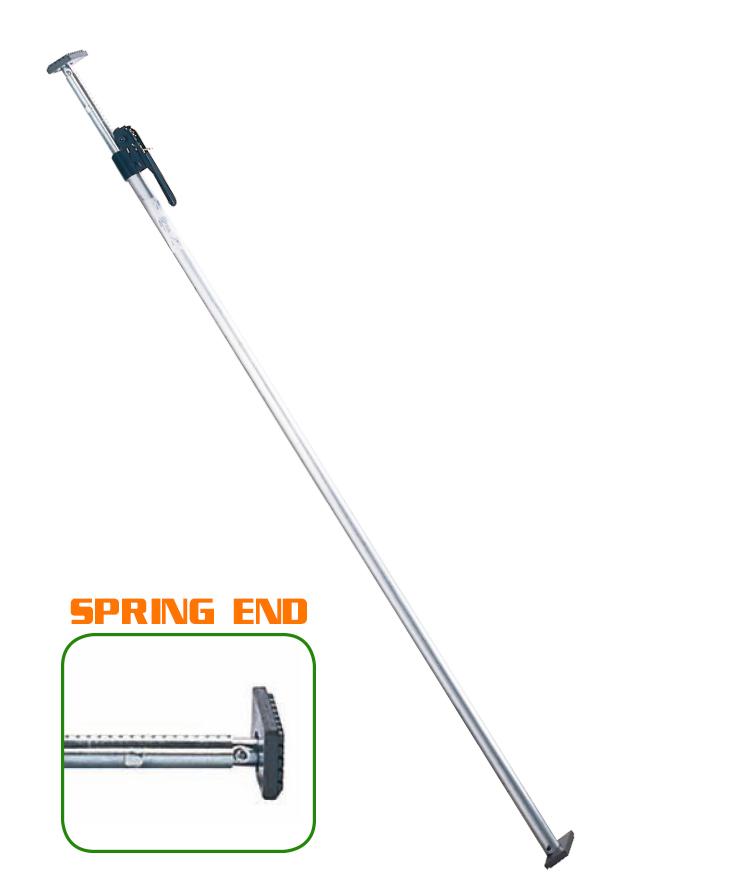 Other Hot Products:
---